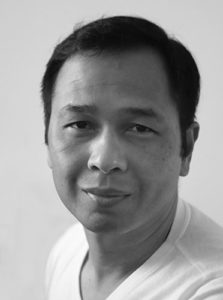 Howdy/Sabaidee. Thank you for visiting my site.
A few personal info about me are…I prefer Pepsi over Coke, but only the ones made with real cane sugar. I like Whataburger's spicy ketchup. I absolutely love Friday night football.
Professionally, I've been  a photojournalist for over 18 years, having covered a wide spectrum of assignments, notably the war in Iraq, the Asian tsunami, and the aftermath of Hurricane Katrina in New Orleans. My two favorite things to shoot are portraits and sports.